Finding a Sinus Surgeon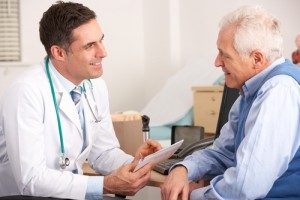 Looking into sinus surgery? It is important to know how to find a sinus surgeon that is the right fit for you and your health needs.
If other treatments haven't offered relief for your sinus infections, or if your symptoms are severe, then surgery might be the next course of action.
When you opt for surgery, choosing a sinus surgeon is a big decision…one to consider carefully. So what should you keep top-of-mind?
Do I feel comfortable with the sinus surgeon?
Having a good rapport and trust level with your sinus surgeon means a lot. Whether you're meeting a doctor for a general appointment or a pre-surgery consultation, you should feel comfortable. A good doc should listen to you and be willing to answer questions.
Does the sinus surgeon have proper credentials and a good track record?
Want to know your doctor's background and training credentials? That's understandable. Many patients want to find out more about their doctor's work: where he or she was training, how long the doctor's been practicing and so on.
Does the sinus surgeon have special training for my unique needs?
Generally speaking, ENT doctors receive training on sinus surgery. But for more complicated sinus issues (such as polyps or tumors), multiple surgeries or special techniques could be needed. If that's the case, you might want to learn about surgeons who have expertise in those areas.
Is the sinus surgeon's location convenient for follow-up?
After sinus surgery, you'll need check-ups with your doctor to make sure you're healing well. It's important to make it to those appointments — so have a plan for follow-up visits and conversations.
"Our doctors are among the nation's leading sinus surgeons. Together, we have the experience of over three thousand sinus surgeries–ranging from the most straight forward to the most complex." — Dr. Robert Pincus
If you have any questions about sinus surgery, just drop us a line. We'll be happy to talk through your concerns and give you more personalized advice.
---