Take Care of Your Hearing Aid This Winter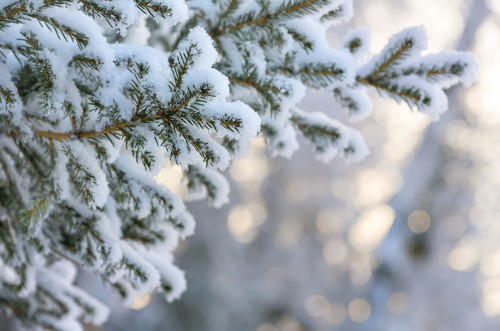 The holiday season brings joy, cheer… and colder weather. The dropping temperatures can affect your hearing aid, and in turn, the quality of sounds you can pick up. But with a few easy tips, you can make the most of your hearing aids in the winter.
Watch out during snow cleanup. Snowmobiles and snowblowers give off sounds that reach more than 100 decibels, and sustained encounters with sounds more than 85 decibels can damage your hearing, according to the American Speech-Language-Hearing Association. Many hearing aids have memory settings to help reduce noise, and you can check with a professional at our center if you're not sure how to activate yours.
Cover your ears. Certain pairs of noise-reducing earmuffs can lower sounds by 30 decibels. And to protect your device from damaging moisture (from precipitation or perspiration), specially designed hearing-aid sweatbands can help.
Avoid extreme temperatures, when possible. When the temperatures plunge below zero, your hearing aid – no matter how rugged – can be at risk. Wear warm clothing and earmuffs when you have to be outside, and avoid leaving your hearing aid in your car, unheated rooms or other chilly locations.
Try a dehumidifier. While you sleep, a hearing-aid dehumidifier can remove moisture from your device. Especially during the colder months, it's important to keep your hearing aid clean and dry for the best results.
If you have any questions about your hearing aids in the winter or beyond, then feel free to contact us for a consultation anytime. We're always here to help.
---