How to Make the Most of Your Doctor Visit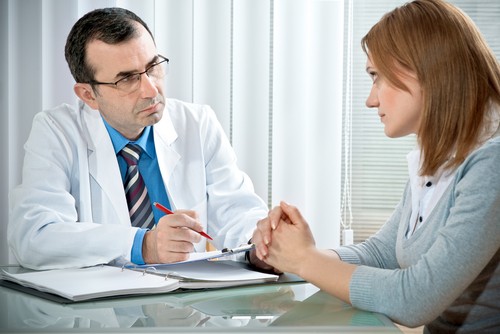 Headed to a doctor appointment to take care of a ear, nose or throat issue? No matter your health concern, you'll want to make the most of your time there. Each individual's medical needs are unique, and a doctor visit is the first step toward addressing those needs. Try these tips on how to make the most of a doctor visit for your voice:
Write some notes. Make a list of your major questions and concerns, and take the list with you to your appointment. Jot down important points that you'd like to remember when you're with your doctor.
Discuss your medications. Some types of medicines – even those you might not think about – can affect your hearing and speech. Bring a list of medications you take both regularly and periodically.
Come with help, if you need it. It doesn't hurt to have a friend or family member with you, either to help you take notes or to ask additional questions about your care.
Don't hesitate to say, "I don't understand." Medical terms and treatment information can be confusing, especially if you're trying to listen and take notes quickly. There's no need for embarrassment if you need your doctor to clarify.
Be open and thorough. Even if some of the doctor's questions seem very personal, they're being asked with your best medical interest in mind. You can rest assured that your doctor at the New York Voice Center will treat you with respect and keep your information private.
Ask how to follow up. Both with your doctor and with the reception desk, check the best way to get back in touch for further questions. Having that information handy can prove to be a big help.
When you visit our office for an appointment, our doctors and staff will do everything possible to make you comfortable – while giving you great care. If you're thinking of stopping by, give us a call. We'll walk you through the process and see what type of specialist could help you best.
---