Lead Exposure Linked to Youth Hearing Loss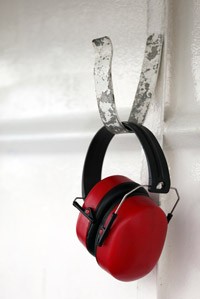 Lead exposure can lead to serious health consequences, ranging from memory loss to heart attacks to strokes. Now, researchers have also linked lead exposure and hearing loss in children and adolescents – just one more reason to stay aware of what's in the paint, pipes, ceramics, and toys used at home.
A study recently published in the Archives of Otolaryngology-Head and Neck Surgery observed more than 2,500 youths between 12 and 19 years old for signs of hearing problems. For the study, hearing loss was identified as difficulty hearing sounds at 15 decibels or less, which is about the volume of an average whisper.
About one-fifth of the group suffered some degree of hearing loss, and those with the most lead in their blood were most likely to have hearing trouble. More than 30 percent of youths with at least two micrograms per deciliter of lead in the blood showed signs of hearing loss, compared to about 17 percent of those who measured less than one microgram per deciliter.
A hearing expert launched the study after seeing evidence that heavy metals such as lead, mercury and arsenic could lead to hearing loss in animals. However, human research didn't find a link between hearing issues and evidence of mercury in the blood or arsenic in the urine.
The good news: researchers found that youths in the study tended to have low lead levels, meaning that many families are generally taking the necessary precautions to avoid the risk between lead exposure and hearing loss. To keep exposure low, be sure to take precautions with these unexpected lead sources.
Art supplies: Certain types of oil and acrylic paints (especially red, orange, blue and green hues), some clays and certain ceramic glazes contain significant lead levels.
Ceramic dishes: Plates made from the 1960s or earlier might contain higher than normal lead levels, and homemade ceramics also can be questionable. For newer dishes, get an at-home lead test kit to be sure the items are safe.
Brass faucets: Before 1986, many homes used lead pipes, but brass faucets in new homes can be called "lead-free" even if they have about 8 percent lead.
City gardens: Watch out for contaminated soil, due to wandering paint chips from old homes. Be sure to garden with gloves on, and wash any produce before eating.
If you or your child shows any signs of hearing loss, feel free to give us a call or stop by. We'd be happy to discuss risk factors, warning signs and treatment options for you and your family anytime.
---